FedSec Inc. Protects People and Property.
We have operated in Charleston, South Carolina as CMMC Security since 1999, providing our maritime and metropolitan area clients with Security and Protective Services on a consistent basis. We have delivered both private and public entities with individualized attention to their specific protection and security requirements for over fifteen years. FedSec Inc., just as CMMC Security, is a locally owned, reliable, and professionally managed uniformed guard service. FedSec provides the Low Country with unarmed and armed Security and Protective Services Officers. FedSec – Protecting People and Property.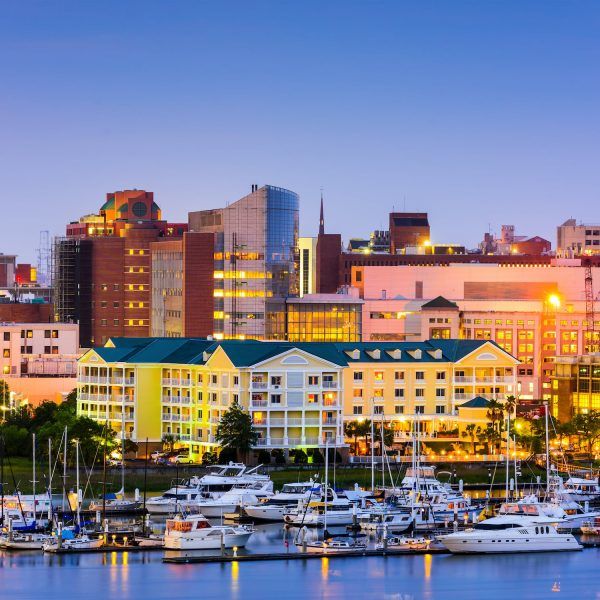 Maritime Security Services
FedSec's personnel working in the Maritime Security industry have Department of Homeland Security, Transportation Security Administration issued Transportation Worker Identification Credential (TWIC card) required for access on those facilities falling under MARSEC regulations. FedSec's Security Officers control ingress and egress at facilities requiring access control and screening as required by Maritime Transportation and Security Act (MTSA).
FedSec's Security Officers also provide shore-side security, ensuring that only authorized personnel are permitted to go onboard a vessel. FedSec's Maritime Security Officers also provide an armed or unarmed presence onboard, conducted security patrols and fire/safety watch duties.
Protective & Security Services
FedSec's methods and standards of protecting people are based on long standing protocols established by government operators. The FedSec management and training team have extensive practical experience in designing and implementing security for people working in a wide range of sites, posts, and facilities. Our goal is to include our client in the development of a distinct, specific Protective Services plan of action designed to mitigate or eliminate risks and threats and protect employees from harm.
Protective Investigations
There is another expanded level of protection which incorporates an investigative element into the overall protection process. On an as needed basis, FedSec has the ability to bring together expert practitioners from a national group, experts who dominate the art of Protective Investigations.
Every business is different. Get the right protection, customized to your needs. Call FedSec today.