Eugene L. Coon Jr., Assistant Director, USMS (Ret.)
Vice President, FedSec Inc.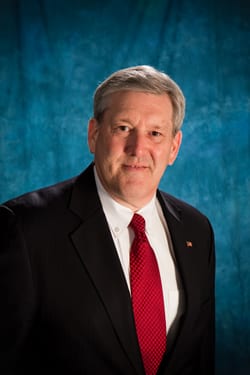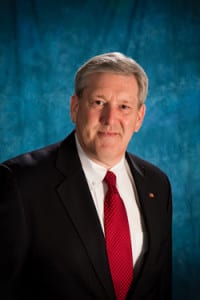 Mr. Coon began his career in the United States Marshals Service in February 1972, serving as a Deputy United States Marshal for 28 years, retiring in June 2000.
During his career, he held a wide range of operational and management positions with titles including; Deputy U.S. Marshal, Inspector, Deputy Chief Inspector, Chief Inspector, Acting Associate Director, and Assistant Director. Additionally, in 1999, Attorney General Janet Reno appointed Mr. Coon as the Acting Deputy Director of the United States Marshals Service, serving in that capacity for almost a year.
Mr. Coon's management and operations experience spans the spectrum from starting new divisions to managing multiple, nationwide operational organizations such as the Witness Security Program, Court Security Program, Threat Intelligence Program, Enforcement Operations (fugitives), Air Operations, Judgment Enforcement and Special Operations Group.
During his career with the U. S. Marshals, Mr. Coon participated in, and directed many major law enforcement operations, such as law enforcement and recovery efforts following Hurricanes Andrew and Marilyn: the Atlanta, Olympic Fugitive Task Force and security for threatened Olympic athletes; classified international fugitive apprehension actions; international spy exchanges and protection missions; as well as serving as the USMS Operations Commander for the largest combined law enforcement and military civil action to date, where protestors were removed from the U.S. Navy Live Fire Range on the island of Viequez.
Gene joined FedSec Inc. as the Managing Partner in October 2009. During the next five and a half years the business grew and operating costs were reduced. On July 9, 2015 he bought the business from his three partners and formed FedSec Inc. with his wife, Lynn M. Coon who is now the company President.
Personal
Born, Pittsburgh, Pennsylvania
Married, 4 children
Education
Black Hills State College
Center for Creative Leadership
Office of Personnel Management
Brookings Institute
Honors
U.S. Attorney General's Award
Director, USMS Award(s)
Numerous Citations & letters
Publications
L'Evolution De La Criminalite
Organisee, Paris, France, 1996
Thinking About Security
American Bar Association, Law
Practice Quarterly, Chicago, llinois, 2002
Fragile Justice,
How Different Are We,
From Darkness to Light,
Leaders with Heart, New York, NY, 2004